Unless you've suffered from a migraine, you probably don't understand just how bad they can really be. As well as having to deal with...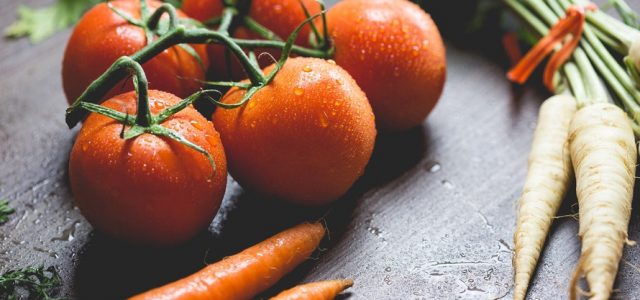 Unless you've suffered from a migraine, you probably don't understand just how bad they can really be. As well as having to deal with constant and excruciating pain, migraine sufferers are tasked with side effects like nausea, vomiting and light sensitivity. Research into the long term effects of migraines has recently unearthed new information, showing how the issue can permanently change the structure of sufferers' brains. That's more than enough reason to take a stand against the condition.
While taking drugs and painkillers can be an effective way of dealing with migraines in the short term, their effects are not felt for long. Short term solutions might work in the moment but over a course of time, these kind of quick fixes can come with a whole load of side effects of their own. Just what can be done to combat the issue, then? If you prefer to approach issues like migraine the natural way, you would do well to take a closer look at your diet. By paying better attention to what you're putting in your body, you can seriously diminish your tendency to suffer from migraine. These lifestyle changes are bound to help, making you feel all the better for the long term.
Avoid Processed Sugars and Simple Carbs
Processed sugars and simple carbohydrates might be present in some of your favorite snack foods, but that doesn't mean they're safe to consume on a regular basis. As well as seriously interfering with your waistline, these kinds of foods can play with your health in general, making it harder for your body to deal with migraine. Leading to a spike in your blood sugar level, sugars and simple carbs are one of the most common causes for migraine out there, according to experts. The rising of your insulin levels and subsequent falling of your blood sugar levels can lead to headaches, which can slowly become worse if you're susceptible. Try switching to complex carbohydrates and cutting down on the sugar. You don't know just how much better you will feel if you do.
Look At What You're Eating
If you're a meat eater, you might be putting your health at a great deal more risk than you even knew. Many beef and dairy products out there contain phosphoproteins, which can interfere with the way that your body works and feels. One group of phosphoproteins, known as casein, is found in nearly 80% of all proteins in milk and has been found to be a major trigger for severe headaches and migraine. If you're not sure what's in the foods you're eating, try taking a look at your food labels. Casein is often listed as "milk protein", "sodium caseinate" or "calcium caseinate" in the ingredients list, so if it's present in your product, you might want to buy something else.
Cut Out The Energy Drinks
While they might help to perk you up when you're flagging, energy drinks are one of the worst culprits in the fight against migraine. Keeping yourself well hydrated is a must if you're going to keep your body functioning as normal, but try to ensure that you're topping up your body's water supplies from the right places. Water is the best way to up your hydration levels out there and should be sipped throughout the day. Stimulating products like energy drinks, tea, coffee and alcohol contain huge amounts of caffeine and sugar, which can trigger a migraine if consumed in high quantities.
Take Your Time With Your Meals
If you're wolfing down your cold food and drink, you could be setting yourself up for a migraine easier than you had imagined. Consuming cold food and beverages too quickly can lead to a brain freeze that might last only a few minutes. For sufferers of migraines, however, things can soon get worse and develop into a severe headache. If you're prone to severe migraine, experts recommend taking your time with cold foods and drinks. You will feel a whole lot less pain and give your body time to deal with the change in temperature.