There are two Black Friday lists. You have one for your spouse; the other for yourself. No comment on which is longer. We'll keep...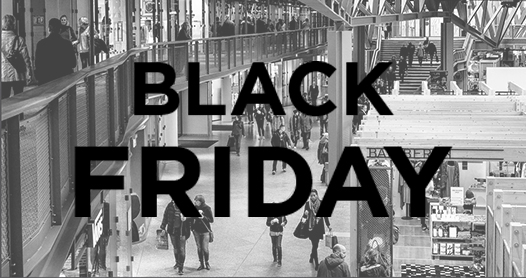 There are two Black Friday lists. You have one for your spouse; the other for yourself. No comment on which is longer. We'll keep that between us.
The question is where to direct your hard-earned dollars during this year's shopping event, Black Friday. Hopefully, you have some budget set aside for wearables.
In general, you'll want to pay attention to local marketing to find out where you can find the best local deals, but places like Best Buy or Target are good places to start.
They've got electronics. They know you want them. If you don't mind waiting for delivery, Amazon is your best online source for deals. You may find one-offs on other sites, but Amazon will be loaded for bare this year.
In fact, as of this writing, Amazon is already running discounts. They plan to extend Cyber Monday too, so basically it's a month of savings.
What follows is five must-haves that should be on your list.
Best GPS Smartwatch – TomTom Spark 3
The Apple Series 2 Watch is a gem. It's water resistant, loaded with GPS, but there is one major flaw. One must live in the Apple ecosystem to use it. Otherwise, there is no software for Android smartphones.
TomTom's Spark line of watches blew us away this year. They offer three trim lines, the Adventurer being the most rugged.
For most people, the Spark 3 will suffice. You can run in the rain with it, even jump in a pool.
Just like Santa Claus, it knows where you are on the planet and tracks your every move with standard fitness goodies.
The best part about the Spark 3 is the route exploration feature, where TomTom always guides you home.
Best Fitness Tracker Garmin Vivosmart HR+
It's waterproof. It tracks your global positioning during a run. Heck, it even tracks your heart rate. Packed into a slim package, the Vivosmart HR+ was a huge hit when announced by Garmin.
We've all been quite impressed with Garmin this year. They've been reporting solid earnings despite declines from other wearables companies, like Fitbit and GoPro. It's a tough wearables market out there, but Garmin is onto something.
We expect more good things from them in 2017, but this fitness tracker does so much for $200, it's the one we recommend right now.
We recommend you check Amazon for discounts on the HR+, but also the Garmin site just in case.
Best Cord-free Earbuds – Bragi Headphone
We're excited about the Air by Crazybaby earbuds, but those are still crowdfunding. There's no way you'll get them this year.
In the current list of options, for the best sound combined with low-cost Bluetooth technology, the Bragi Headphone is the way to go.
They're not as fancy as the Bragi Dash earbuds, but offer everything Bragi learned from making the Dash, without any of the extra weight. They're just darn good earbuds for $120 for a pair.
The bigger question in the hearables category is where can you expect to find them at a discounted rate on Black Friday? The Headphone is too new to find on conventional sites, but you may find it available discounted by November 25 on Best Buy or Amazon.
Best Virtual Reality – Sony PlayStation VR
Most would say go with the Oculus Rift or the HTC Vive, but we like the Sony set-up for many reasons.
First, while the future of VR may be cordless, for now at least, you can ignore those options. It's just not the same. The variances between the players in this category pale in comparison to what we will soon accept as VR.
What Sony offers that the competitors can't, is quality VR at a price people are willing to pay.
You may squeeze out a wider field of view or slightly faster refresh rate on another set, but you'll pay for it. Then in a year you'll replace it for the next generation of VR.
Just go with the Sony. You already have a Playstation.
Best Movement Coach – Moov
We're not the first wearables site to recognize Moov as tops. They were the sneak attack of 2016.
The first wearable from Moov, was a non-assuming wrist wrap with no display, no bells or whistles. What it did do is track your movement, plus give you coaching.
Just recently Moov announced the HR version of their technology, which pairs with the original device to give you a more robust picture of your body in space.
Used in combination with your smartphone and a pair of earbuds, Moov will help you move better. 2017 will be huge for Moov, just wait.
If you wore all five of these at the same time, well, you'd look pretty silly. But, you'd have more biofeedback and fun than anyone else around you. In fact, you probably wouldn't even notice that anyone else was around.
For the sake of your marriage, we have to recommend you keep the list for your spouse prominently above the list for yourself. In fact, just throw out your list.
Print this, then buy at least one of them for your sweetie. We wouldn't want you to do anything foolish.