If we had our own way, hiccups would be a thing of the past, something to worry about never again. The fact of the...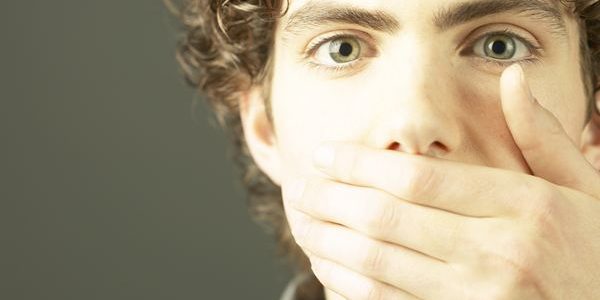 If we had our own way, hiccups would be a thing of the past, something to worry about never again. The fact of the matter, however, is that the condition is something that affects all of us from time to time and while it might only last for a few hours, it can be both intrusive and irritating, making us feel all the worse. While we all know the tricks that are supposed to eliminate hiccups, very few of them are actually effective and for years, many of us have been left scratching our heads as to what to do. No more. Now, there are a ton of effective cures to hiccups and better yet, they're entirely natural. Want to nip those hiccups in the bud? You got it.
Breathe Into A Paper Bag
When it comes to hiccups, it's all about how you breathe and in order to alleviate the symptoms, you need go about it in a different way. Breathing into a paper bag can help you to relax your diaphragm, refocus your mind and forget about the hiccups. Try taking long breaths in and out, focusing on inhaling and exhaling. Taking your attention away from the pain of the condition, this technique can be incredibly effective, helping you to get over any bout of the hiccups.
Compress Your Chest
Hiccups are caused by sudden contractions in the diaphragm, which interfere with the inward flow of air. In order to relieve the symptoms and return to normal, then, you must relax the muscles in your diaphragm and allow oxygenated air to flow through the larynx once more. An effective way to do so is hug your knees to your chest for a few minutes, applying pressure to your ribs. Not only will this help your diaphragm relax but also, it can give you a chance to think about something else and get out of the hiccup loop.
3. Put Your Fingers In Your Ears
Your body's nerves are very sensitive things and depending on how you stimulate them, you can encourage different processes to happen. Sticking your fingers in your ears is a great way of applying pressure to the vagus nerve, helping your body to relax. Doing this while drinking through a straw can also help to relax the diaphragm and banish your hiccups for good!
Slowly Drink Water
Sometimes the simplest cures are the most effective. Sipping on a glass of water can be one of the most efficient ways of getting over a bout of hiccups, helping your body to get back into a regular flow. Taking a few quick sips of water can help your diaphragm to relax, your breathing to get back into sync and your hiccups to disappear entirely! Better yet, if you're suffering in public, these techniques can be quietly undertaken without anyone being any the wiser.